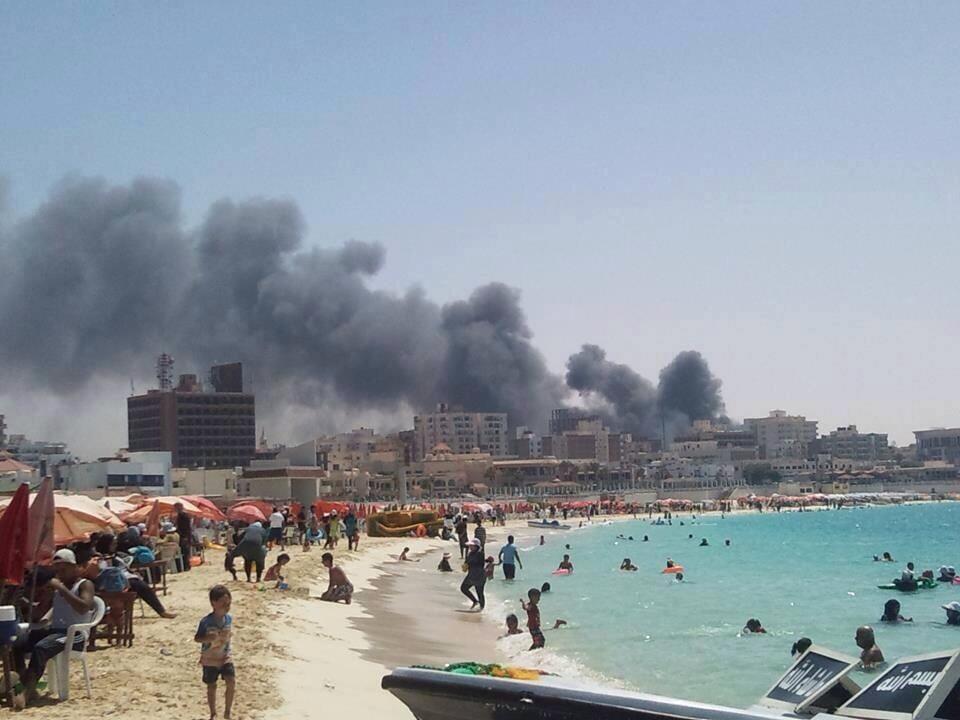 This picture, taken by tweeter Yahyadiwer, summarizes everything wrong with the human race.
Over 200 people were injured and another 200 shot dead by the Egyptian military as the crowd protested the coup again the former President of Egypt Mohamad Morsi. The clashes continue in Egypt and while the protests were once peaceful, the Egyptian police has changed the game, gunning down any pro-Morsi or Muslim Brotherhood affiliated individual their guns can point at. 
A city burns in this crisis. 
And there are people sitting by the sea side enjoying the sunlight, as if everything was fine and nothing was wrong.